Personal Data of Quarantine People is available publicly on most of the Indian Government websites.You need to download the PDF format file where you will find Quarantined people personal details and travel history. This Has breached the privacy of the person and these details can be used in various malicious ways.
list of the personal information available for public.
Date of arrival
Data until Quarantined
Post of origin of journey
Post of final destination
House no
Street/village
Tehsil
District/city
Stata
Pin
Final district/city
Some of the screenshot of the data.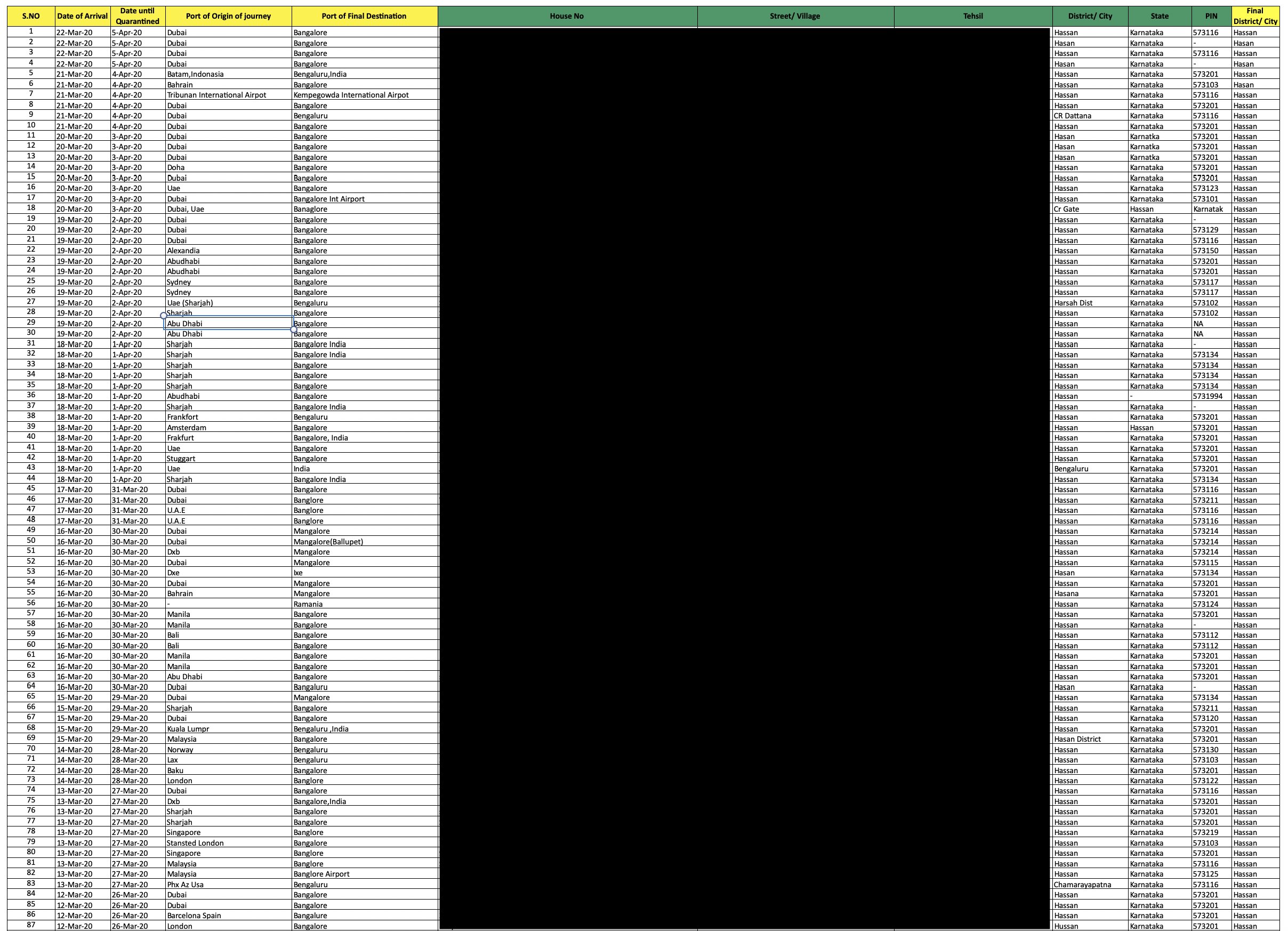 We think this is deep information of the citizen and breach of the privacy of the citizens. This was exposed by the French ethical hacker "Elliot Alderson" who have a lot of hatred from the Government due to his constant warning to government for poor security.
Not only this government state holds data for public, after researching a lot of the state government have uploaded the data on the website without any authorization.I guess you have the house No of your loves one just a click away.
Quarantine Safely