Coronavirus cure and vaccine is on sale on the dark web. Empire Market one the major platform who are dealing with drugs and chemical supplies.
vendors scam people to buy order of coronavirus cure or some sort of drugs.Site owners are keep kicking out these types of products to loss of traffic.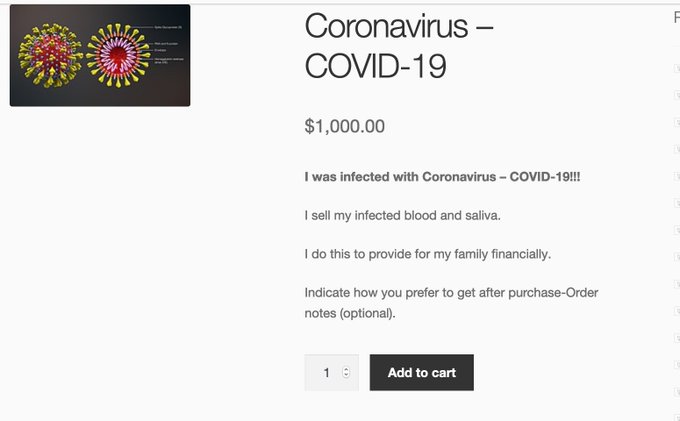 World is waiting for the coronavirus cure or vaccine which doesn't exist till date. Coronavirus cure or vaccine has been good business to black hat hackers and scammers who are tricking people with this name.
While Covid-19 pandemic stocks were out, Dark web was able to sell different types of mask, toilet papers and other essentials.
Hydroxychloroquine can have serious side effects even when it is used as recommended. which anti malaria drug used for some covid19 patients is available $59 us dollars for 50 pills.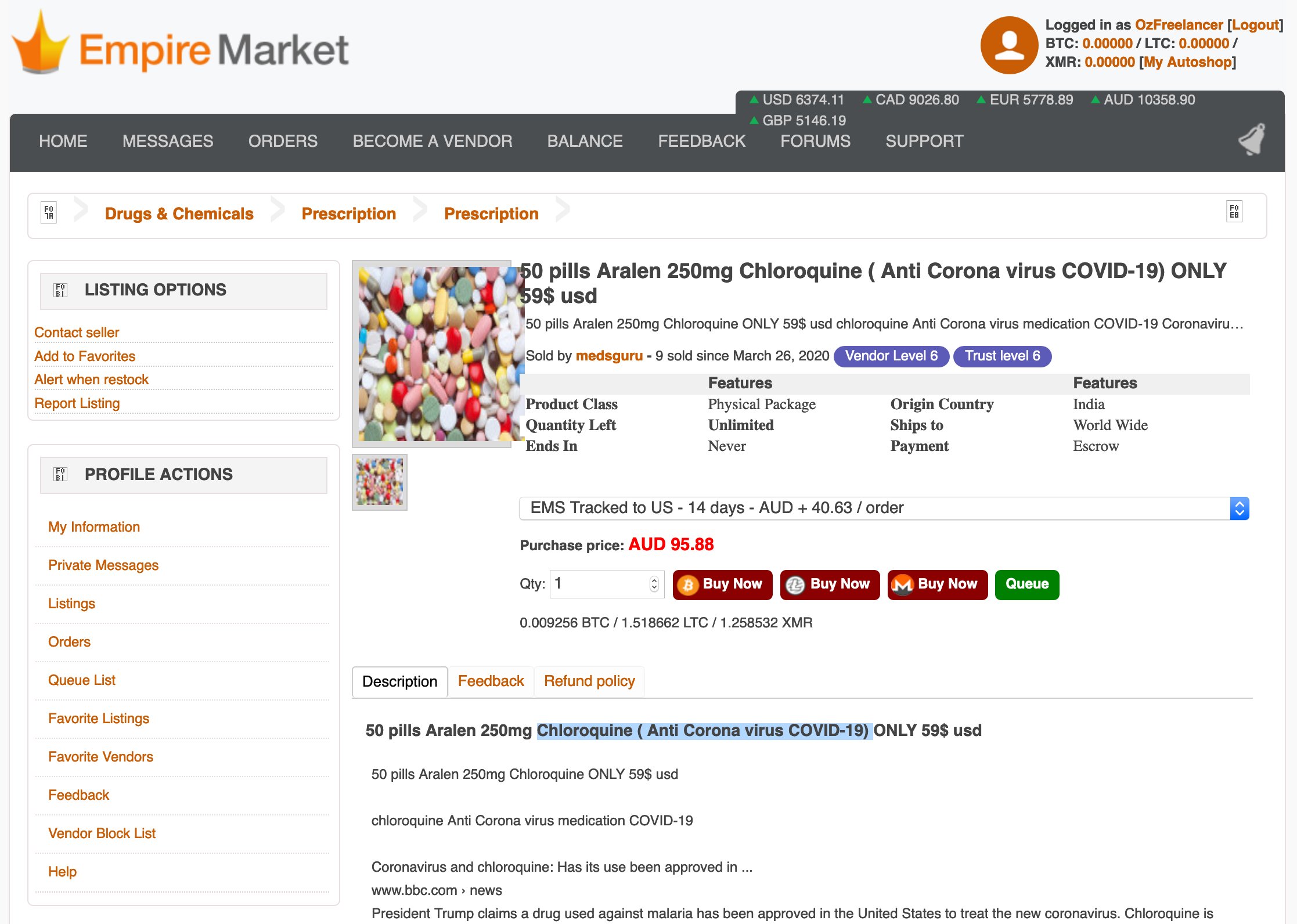 Even some countries import these type of drugs from other countries.Coronavirus has also impacted to the drug lords where supplies are not possible to deliver during lock down. Clients are scared to consume drugs to which drugs lord responded
Please do not worry when making an order from us,We live far away in the nature with no people around us.
There were 2000's of phishing attempt in the name coronavirus as the people are more online during lock down, which is seen green signal for collecting data after injection into the device.
Dark web is underground network which is accessible by Tor browser. Dark web is very mysterious and run by number mysterious people.
Dark web depth hasn't been measured nor anyone can even Google fails here.Dark web is risky and visiting websites is on your responsibility.
One can land into the jail by the police department who are keep surveillance the dark web websites for the culprits running it.
Using dark web can be also risk of getting hacked and Hijacking your device for some ransom.
Kindly use internet carefully by clicking on the authorized links.
Don't get scammed By
Coronavirus Cure